Big Thanks to Senator Patty Murray, Rep. Adam Smith, Doug Basler, Senator Rebecca Saldana, Rep. Sharon Tomiko Santos, John Dickinson, Rep- Elect Chipalo Street, Emijah Smith, Judge Adam Eisenberg, Judge-Elect Pooja Vaddadi for informing voters of your platform and spending time to get to know us and enjoy our favorite foods! Thank you Chef Adam for lending your culinary talents and Africans On the Eastside for providing our technical support. Shout-out to our moderators, internationally renowned artist and entertainer, General Mutumbo and Sound Strategies, LLC CEO and Education Advocate, Nimco Bulale and much love and appreciation to the reason the event was even possible…our WSCACL Committees, Ballot Party host Civic Engagement Committee and supporting Joint Committee. You bring the mission of WSCACL to life without your trust and support, we could not exist. You are appreciated 💛 ❤️.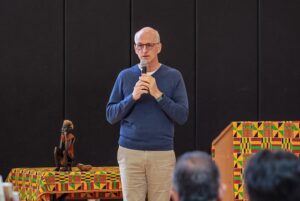 Rep Adam Smith, US House – District 9, incumbent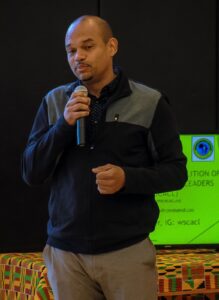 Chipalo Street, WA House – District 37, Position 2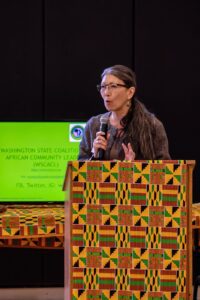 Rep Sharon Tomiko Santos in person WA House – District 37, Position 1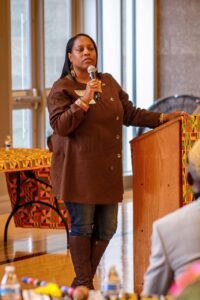 Emijah Smith, WA House – District 37, Position 2 Candidate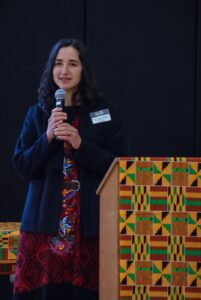 Sen. Rebecca Saldaña, WA Senate – District 37, incumbent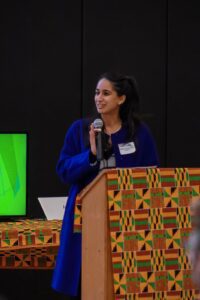 Pooja Vaddadi, Seattle Municipal Court – Position 3 Candidate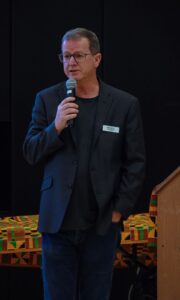 Doug Basler, US House – District 9 Candidate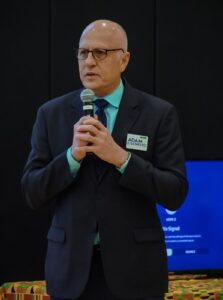 Judge Adam Einsberg, Seattle Municipal Court – Position 3 incumbent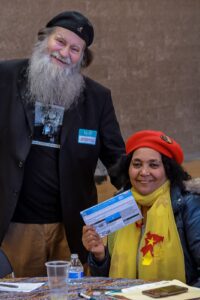 John Dickinson, WA House – District 37, Position 1 & Nigisti Hailemariam WSCACL Joint Committee Co-Chair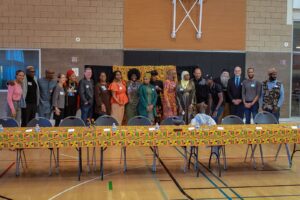 Group shot of Mid Term Election Candidates, WSCACL Board & Committee members, and guests after #VotingasaVillage.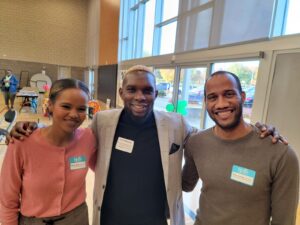 WSCACL November Ballot Party Moderators & Civic Engagement Co-Chairs, Nimco Bulale, Dubai Denis (General Mutumbo), and Chris Lovings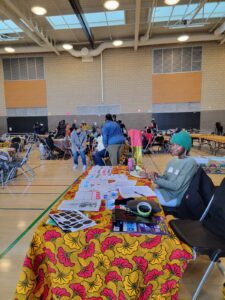 Registration Table Volunteers, ChiChi and Sister Sibo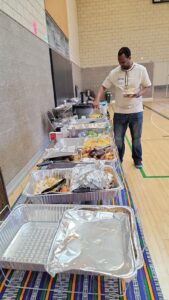 Chef Adam's famous West African food and fresh balboa & ginger juice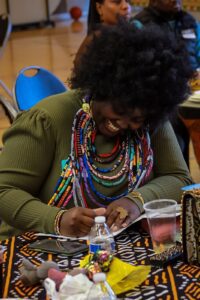 WSCACL Board Secretary Nansare Consolata voting. #VoteasaVillage!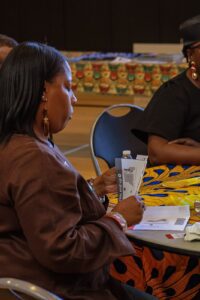 Emijah Smith, Rep LD 37 Candidate voting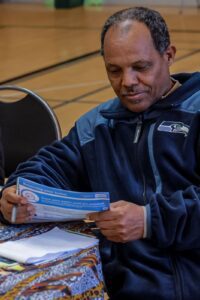 Tseahuni from Tigray Community Center voting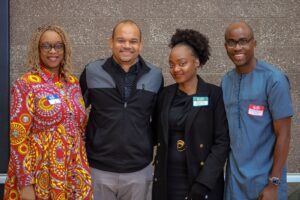 WSCACL Board Chair, Khetiwe Chitewere, Chipalo Street Rep LD 37 Candidate, Sibo Chadyiwa, Zimbabwe Seattle Fellowship, Andrew Ashiofu, WSCACL Civic Engagement Co-Chair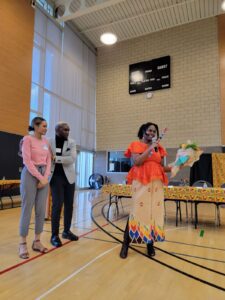 WSCACL Executive Director, Martha Foster Lucas receiving Thank you gift from Civic Engagement Committee as Ballot Party Moderators watch