A Word from the Executive Director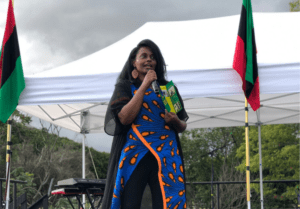 A Word from the Executive Director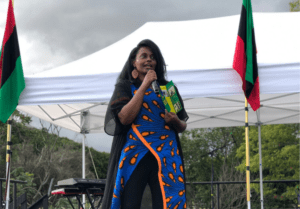 Strategic Goals For 2020-2022
The Foundation of the Coalition are our committees, which are led by our African Descent Community Leaders. It is our Community Leaders that work directly with our community members in their nonprofit community organizations or businesses and are at the frontlines
Focus on African descent Arts and Cultural programs, engage and teach youth about African descent culture, and participate in social events to bring awareness to Washingtonians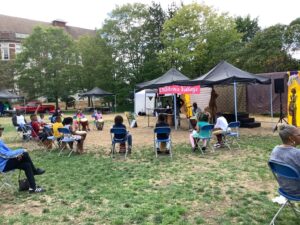 We at WSCACL are committed to improving the lives of the African Diaspora by engaging and implementing the full meaning of Economic Empowerment, which we define as the process by which the economic well-being and quality of life of our communities, families, businesses, non-profits, and individuals are improved according to targeted goals and objectives.  As a Coalition of Community Leaders, our unity allows the sharing of some of our scarce resources, human and technology, to collaborate for our shared goals of racial and economic justice. During these most unprecedented multiple threats to our African descent communities, the time is NOW more than ever to build a culturally appropriate healthy village full of affordable housing, healthcare facilities, schools, and active civic engagement that address our multi-generational needs.  Join us as we put talk into measurable actions!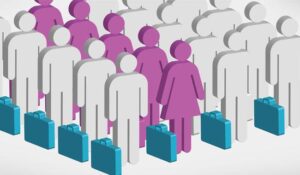 Provides detailed information to best navigate the US Healthcare system, conduct health assessment, participate in health board, etc.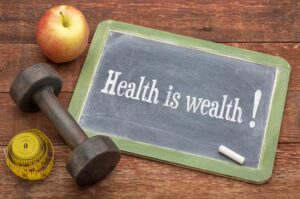 In line with the coalition's Civic Engagement strategic goal, VR will address the issues that affect civic participation by our communities. We will increase voter registration with the help from our community volunteers and any partners who align with our mission and are interested in a mutually beneficial relationship.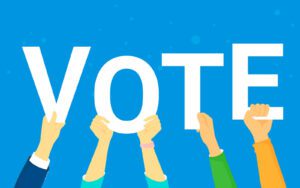 YOUTH, FAMILY, & EDUCATION (YFSE)
Works from the framework of the Coalition's strategic goal of economic empowerment. There is a direct link between educational achievement and building generational wealth. The more educated the community, the healthier and wealthier the community. YFSE seeks to improve the whole health and wellness of our African descent community members, while supporting the achievement of more educational, internship, and training opportunities.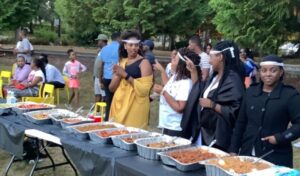 Board of Directors (Co-Chairs)
Khetiwe Chitewere was born in Nairobi, Kenya and grew up in Harare, Zimbabwe. She is a leader in Security marketing at Microsoft Corporation. Khetiwe brings more than a decade of experience on boards focused on educating children in Uganda, Zimbabwe and the Pacific Northwest. She also brings her background as a Finance, Compliance, Governance and Marketing expert to the WSCACL Board.
Originally from the Congo-Kinshasa, Nida Ntita relocated to Seattle, Washington in 2011. She carries a Bachelor's of Art in Philosophy and Education from the Catholic University of Congo, Congo-Kinshasa; Bachelor's of Arts in Human Services, from Bethel University, McKenzie, TN. She is currently pursuing a Ph.D. degree in Human & Social Services at Walden University, Minneapolis, MN. Her professional experience highlights in a Career Coordinator at Seattle Jobs Initiatives, Volunteers Coordinator at Congolese Integration Network, Volunteer Community Outreach & Engagement Manager at Angolan Community of Washington State, Community Investment Budget Committee Member, and Social Services Connector at Congolese and Angolan Christian Communities. Her achievements for the community include making 4000+ people access unemployment benefits during the surge of the pandemic, SNAP, Medical Insurance, Food Banks, COVID-19 Vaccine, Census 2020, Digital Bridge Training (Laptop and Hotspot), and Refugee Week Event.
Nansare Consolata is the founder of African Print Takeover (formally Best of Both World Production), a cultural awareness organization established in 2005. The organization specializes in cultural awareness fashion shows and event planning, providing community education and recognition of the influence of African culture. Nansare currently serves as the Lead for the Culture and Heritage committee at Washington State Coalition of African Community Leaders, where she has actively participated since 2017/2018? and is a Cultural Ambassador for Africatown's sponsored Umoja Festival. Nansare was born in Uganda, but raised in the Central District and has participated in hundreds of African and African American culture and social justice activities since the age of 15 years old. Nansare continues her love for the community in her work as the Admin for Wa Therapy Fund Foundation which has brought her so much joy and honor to serve with Passion the key foundation of the nonprofit by Empowering People of Color through Mental Health Education and Radical Self-Care. Nansare continues to advocate for mental health within the African Community by encouraging those in need to seek mental health care as we all know it is not historically or traditionally a foundation for those in the African Community as well as Black Community to seek help within this profession. Nansare is responsible for bringing Africatown as a member organization to the Coalition and would like to be the Vice Chair of WSCACL in hopes to move the African & African American communities closer in unity and break the barriers that have long plagued our social being. Her desire is to see Everyone working together as one family to bring about Respect, Honor, Culture & Heritage to the communities she serves and loves the most. She is dedicated and passionate about connecting people and bringing people together. She is a Wife and a Mother a hat she wears proudly and says everything she does is so that the daughter Olivia would grow up in a community full of Cultural Diversity, Strength, Hope, Empowerment and Love. Something she wishes generations to come would greatly honor and appreciate long after she is gone.
Ella is a proud South Seattle Native, Garfield High School Graduate, and the eldest daughter in a family of 8. Dr. McRae attended Washington State University (WSU) for both her undergraduate and doctorate degrees where she graduated from Veterinary School with honors and as one of the youngest graduates at the age of 23. Dr. McRae practiced small and exotic veterinary medicine in New Jersey and Maryland, before her path took her to do humanitarian work in West Africa. Dr. McRae lived over 10 years in Ghana doing grassroot community service, education, and Full Circle Doula care. Her compassion and love of community led to a career switch when she returned to the US in 2018. Ella has over 25 years of Community Service service which currently includes: Board membership of the First Hill X and the Black Farmers Alliance...Ella is a proud mother of a 14 year old and currently works as a Community Builder for Seattle Housing Authority in High Point and is a Mindfulness Facilitator. As a Community Builder, Ella taps into her natural desire to connect community members to resources and her network of influences, whether it is the Mayor of Seattle, one of the most powerful families in Ghana, or resident of one of her communities; Ella believes that supporting our community to get the resources they need to thrive and build community wealth is how we should all live.