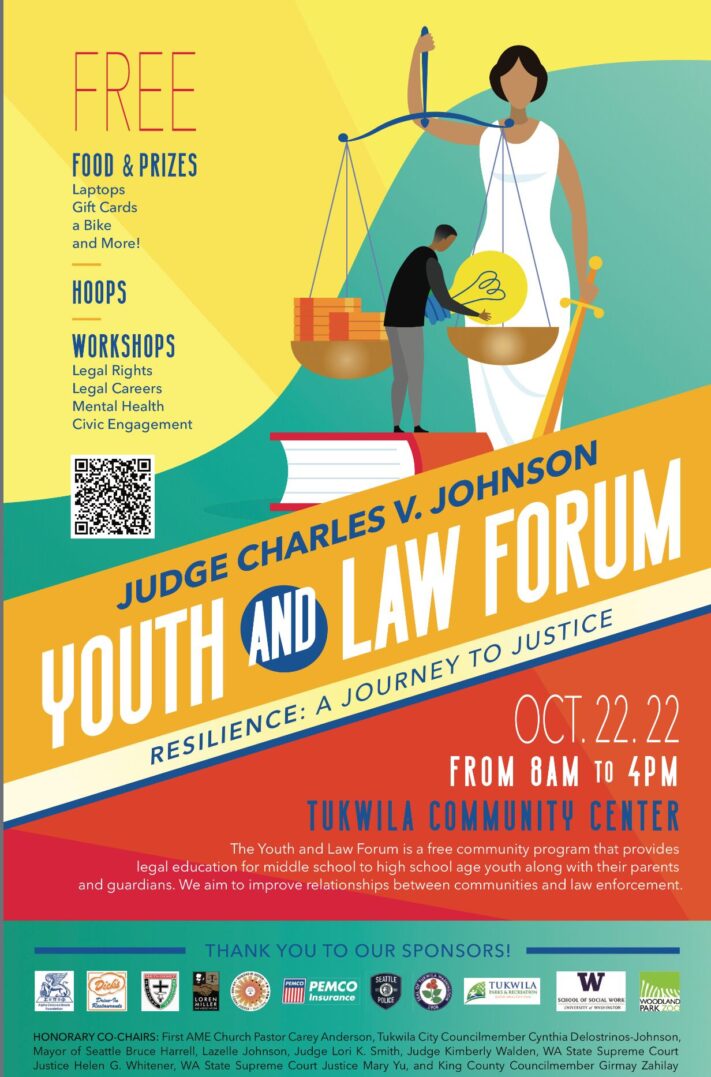 YOUTH AND LAW FORUM
142
142 people viewed this event.
JUDGE CHARLES V. JOHNSON
YOUTH AND LAW FORUM
RESILIENCE: A JOURNEY TO JUSTICE
FOOD & PRIZES
Laptops, Gift Cards, a Bike and More!
HOOPS WORKSHOPS
Legal Rights, Legal Careers, Mental Health and Civic Engagement
Date: OCT. 22.22
Time: 8AM TO 4PM
Location: TUKWILA COMMUNITY CENTER
The Youth and Law Forum is a free community program that provides legal education for middle school to high school age youth along with their parents and guardians. We aim to improve relationships between communities and law enforcement.