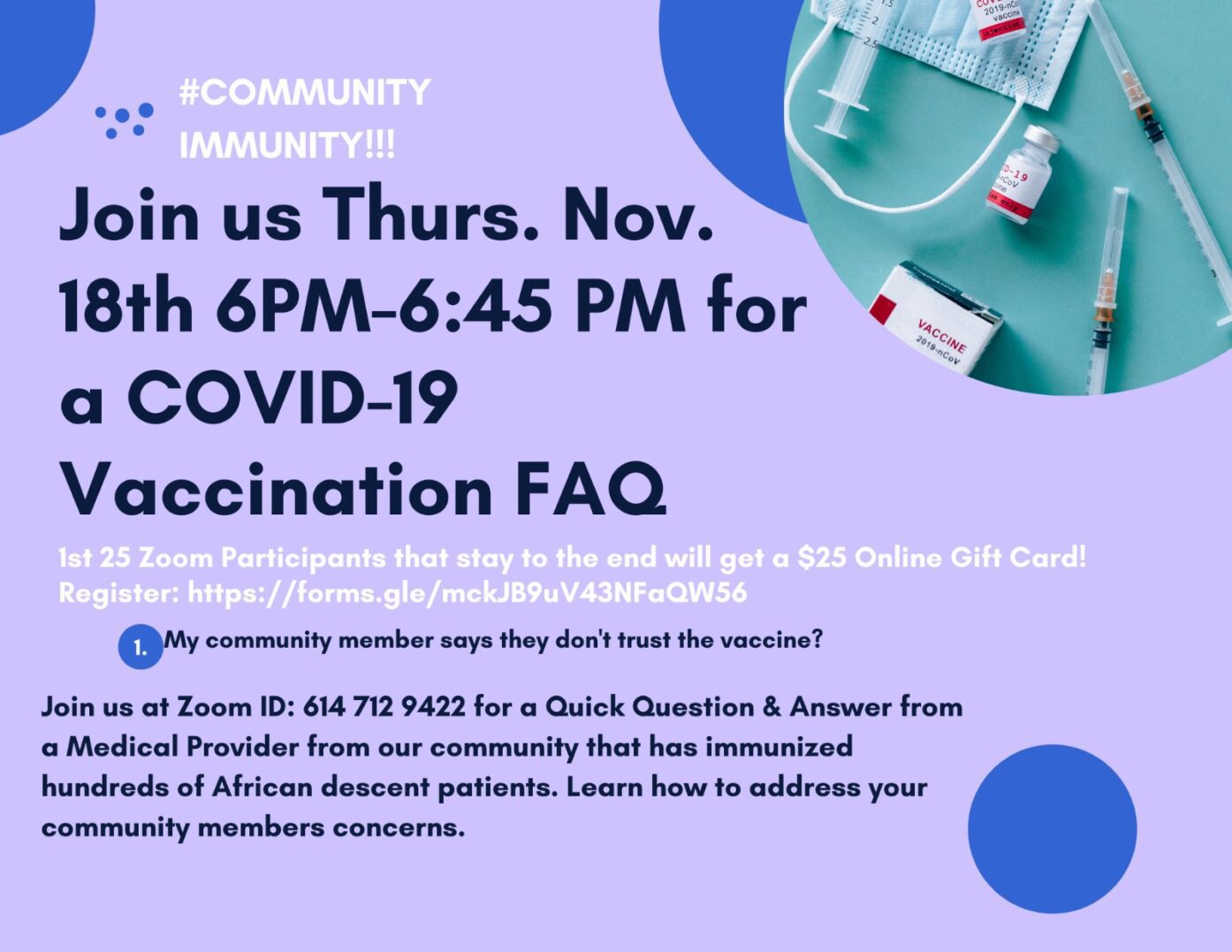 COVID-19 Vaccination FAQ
222
222 people viewed this event.
Join us Thurs. Nov. 18th 6:00 PM- 6:45 PM for a COVID-19 Vaccination FAQ
1st Zoom Participants that stay to the end will get a $25 Online Gift Card!
My community member says they don't trust the vaccine?
Join us at Zoom ID: 614 712 9422 for a Quick Question & Answer from a Medical Provider from our community that has immunized hundreds of African descent patients. Learn how to address your community members concerns.