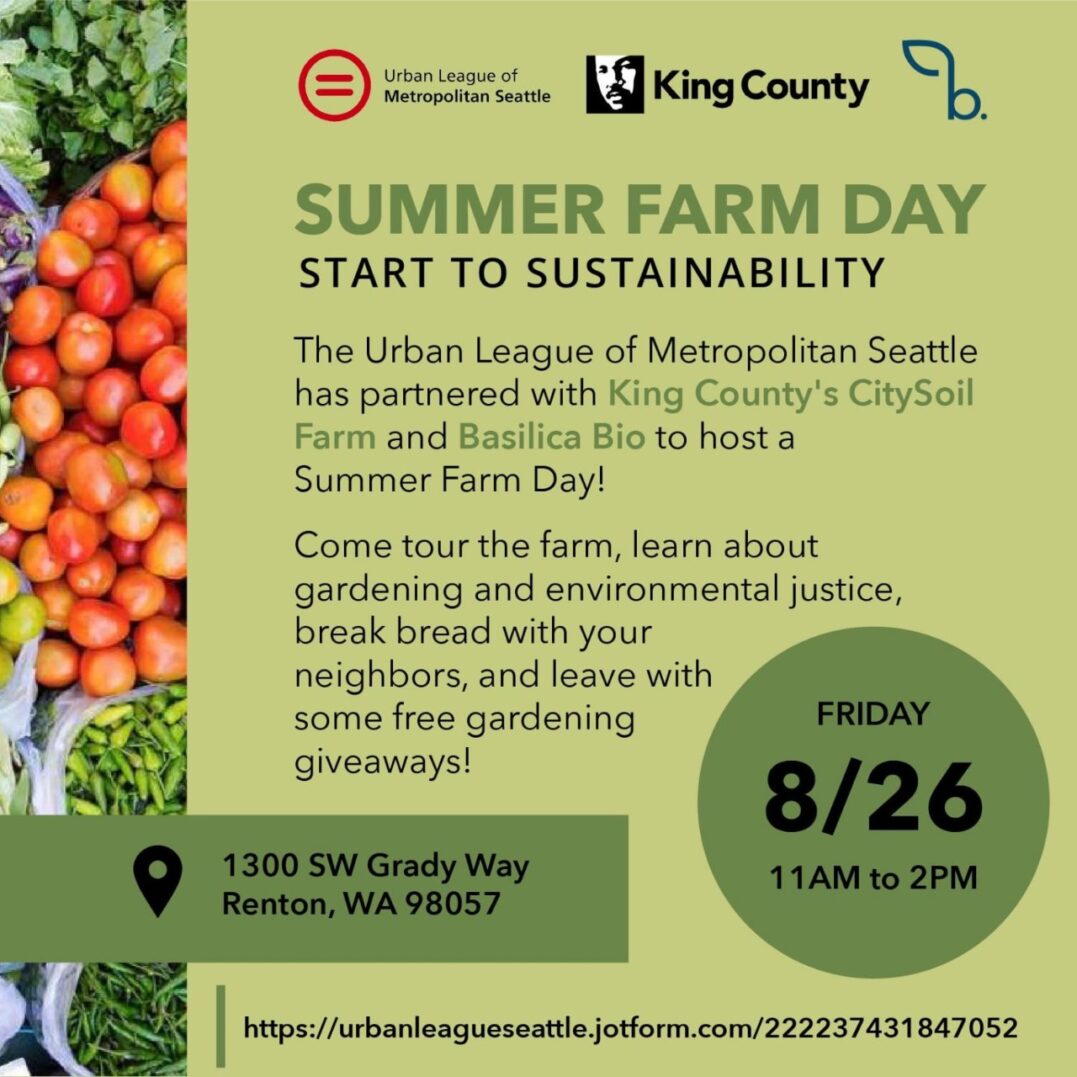 SUMMER FARM DAY START TO SUSTAINABILITY
136
136 people viewed this event.
SUMMER FARM DAY START TO SUSTAINABILITY
The Urban League of Metropolitan Seattle
has partnered with King County's CitySoil
Farm and Basilica Bio to host a Summer Farm Day!
Come tour the farm, learn about gardening
and environmental justice, break bread with your neighbors,
and leave with some free gardening giveaways!
Date: FRIDAY 8/26
Time: 11AM to 2PM
Location: 1300 SW Grady Way Renton, WA 98057
https://urbanleagueseattle.jotform.com/222237431847052